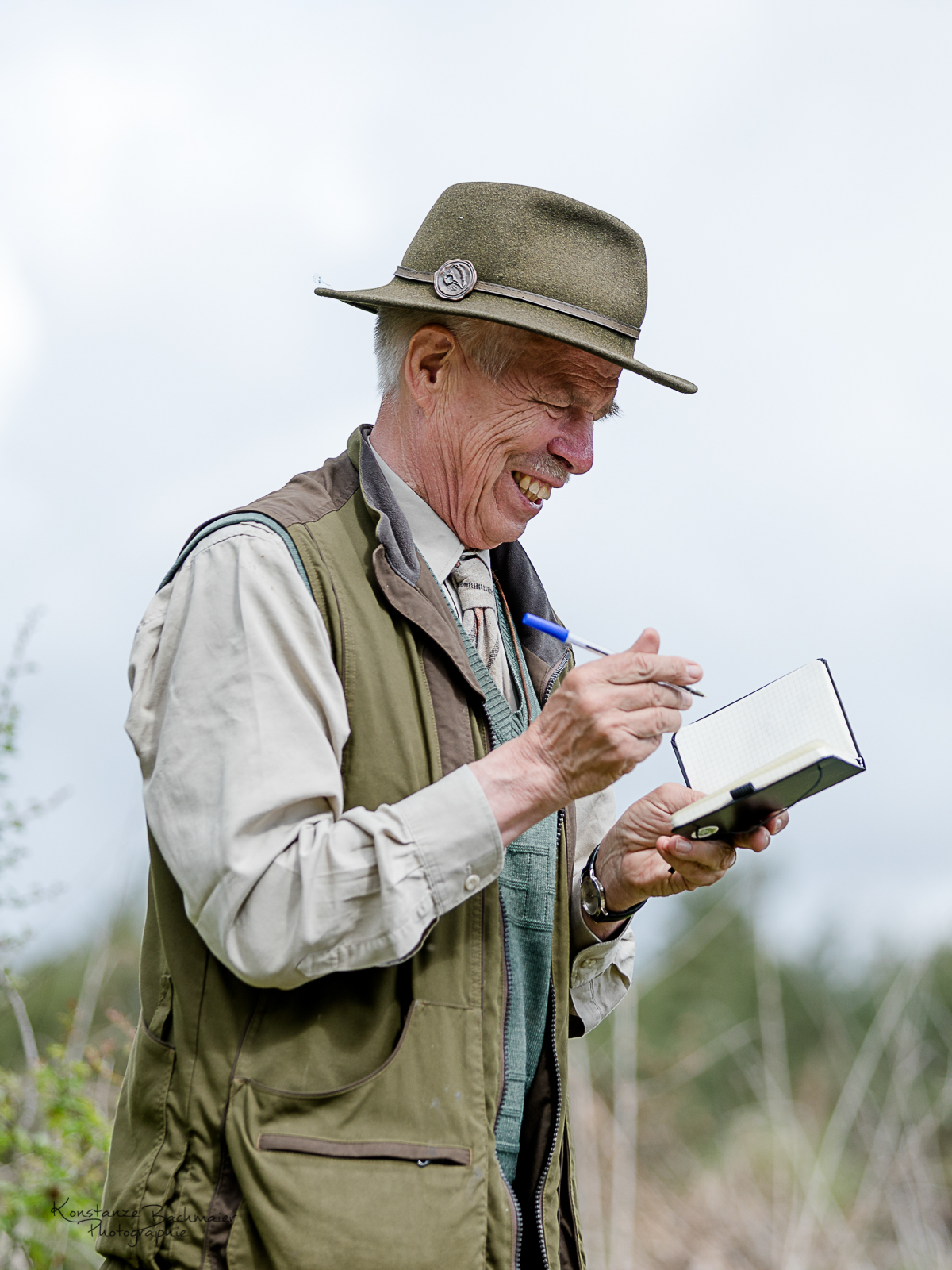 Jörg Mente (DE) – Prüfungsleitung
Liebe Teilnehmer an der Oberwald Trophy,
als ehemaliger Förster bin ich seit 50 Jahren berufsbedingt Jäger und habe verschiedene Jagdhunde-Rassen geführt, von 1985 an auch Labradors. Seit über 30 Jahren bin ich JGHV-und seit 13 Jahren auch FCI-Field Trial-Richter. Alle unsere eigenen Hunde waren und sind Nachsuchen-Hunde, sowohl auf Niederwild, als auch auf Schalenwild.  Bei Nachsuchen braucht man Beides: Gehorsam und Selbstständigkeit. Mit der Dummy-Arbeit haben wir ein hervorragendes Trainings-Mittel dafür, dass sich beides die Waage hält.
Über die Einladung mit zwei  Richtern aus dem Mutterland unserer Hunde gemeinsam zu richten, habe ich mich sehr gefreut. Hoffentlich habt Ihr Teilnehmer auch viel Freude an der Oberwald Trophyund gewinnt weitere Aspekte für Eure Trainingsarbeit.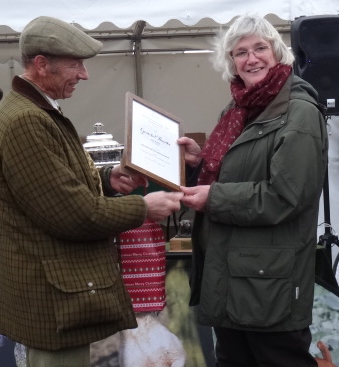 Judy Rainey (UK)
I have been involved with dogs most of my life, but only bought my first GUNDOG in 1983, a Golden Retriever, he gave me the bug, and have owned and trained Goldens and Labradors ever since. I have made up two Field trial Champions and have qualified  five times for the Retriever Championships, all with Goldens!I enjoy my picking up through the winter months, and if my dogs can't go trialling that's what they do until they are retired.
I have judged abroad on numerous occasions and really enjoy seeing old friends when I'm asked, I am looking forward to coming over and will hopefully see some lovely dogs and people.
Thank you for asking me.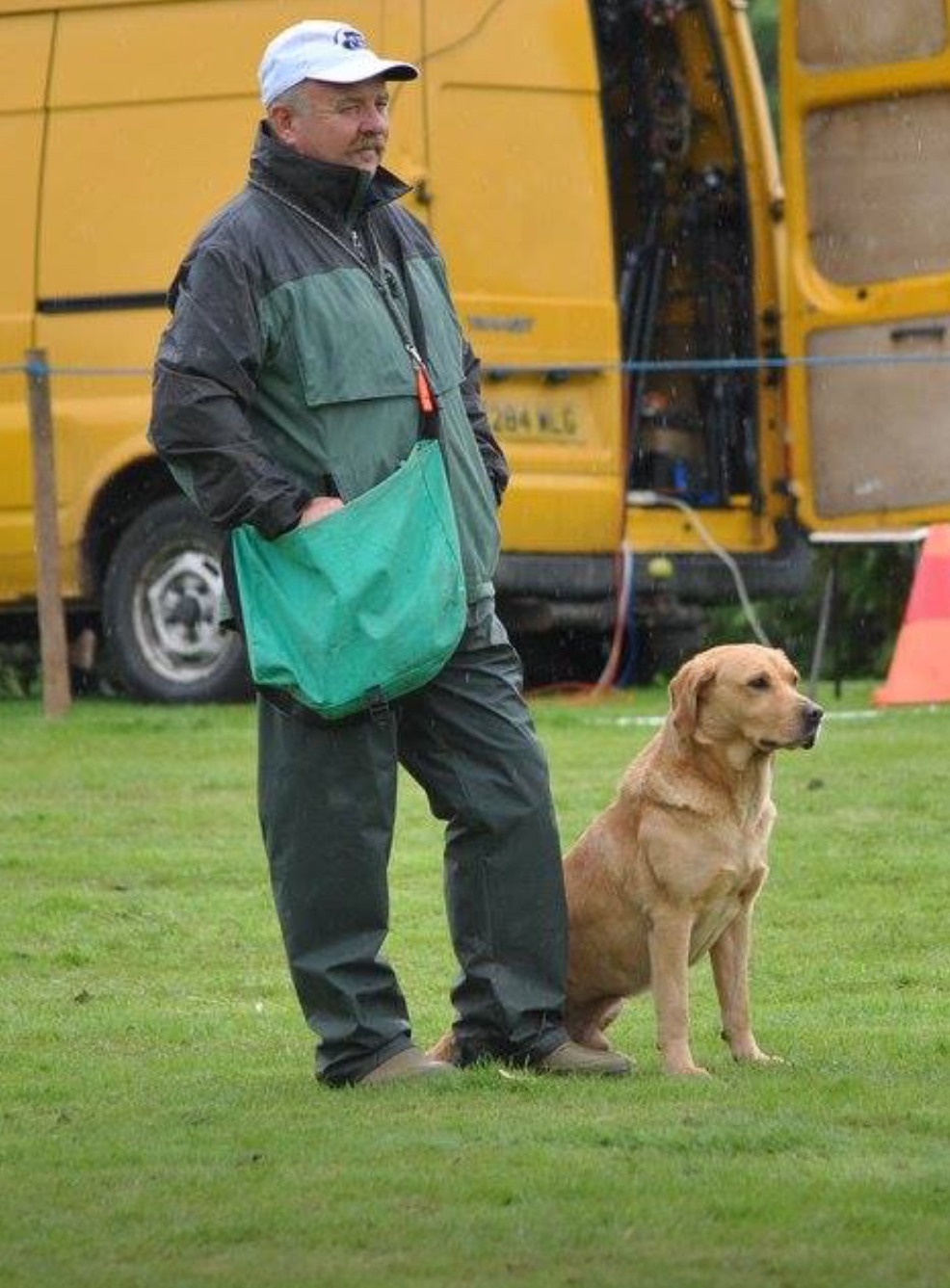 Craig Perry (UK)
I was brought up in a family that were keen on shooting and fishing especially rough shooting, so I always had  spaniels and labradors around me which taught me a lot about gun dogs. I wanted to try field trials so I bought cynhinfa John as a puppy , joined a local club Usk Valley and began my journey into field trials and tests.

I began trialling  nine years ago and to date have won seven trials with Cynhinfa John making him up to a field trial champion and qualifying  and running in the IG L championship in 2015 and 2016. Running Cynhinfa John in tests he has won outright top dog twice at Sherborne Castle team events and been part of the winning team. He has run for Wales ten times at the CLA and Skinners World Cup also represented Wales at the Anglesey international. Cynhinfa John also represented Great Britain at the international team event at Chatsworth in 2015. 

I have had another dog Cynhinfa Lennon who won his first novice trial and represented Wales at the CLA international test. Also had another dog Rimrock Wolf who won his first novice trial and went on to win his first open trial, a two day open qualifying him to run in the 2017 IGL championships. I have been a committee member of the Usk Valley Working Gundog Club for 8 years also field trial secretary for four years.

I have been judging trials for seven years and in 2015 I passed the J Regs exam and in 2017 qualified as a B panel judge for field trials.